Hakkuseikkailu

 is an interactive casino game where two players mine together to collect precious gems. 
Grab a friend, pick up your pickaxe and excavate the rock wall to collect gems, make jeweled combos, and detonate bombs in the fast-paced bonus round! All gems unearthed benefits you and your partner, doubling your chances to win against the house! 
Hakkuseikkailu was developed for RAY (Finland's Slot Machine Association) with the goal of bringing young adults in their 20s and 30s to RAY's new Feel Vegas concept locations. 
I was responsible for designing the game visuals, printed materials and conceptualizing the game console. I worked alongside programmers and engineers to realize final output of UI and manufactured gaming terminal. 
I worked onsite in Finland and offsite at Philadelphia University. 
We presented and exhibited our work at the 2016 Product Design Gala at Aalto University. 
I designed the following digital booklet to showcase my design process, including research, branding, interaction design, final game visuals as well as design of the console and controller.
I designed the following

 team booklet

which 

provides information on how our team developed Hakkuseikkailu, featuring chapters on client, team, sound, prototyping and game logic:

Take a look at the following photos and video of users playing Hakkuseikkailu for the first time: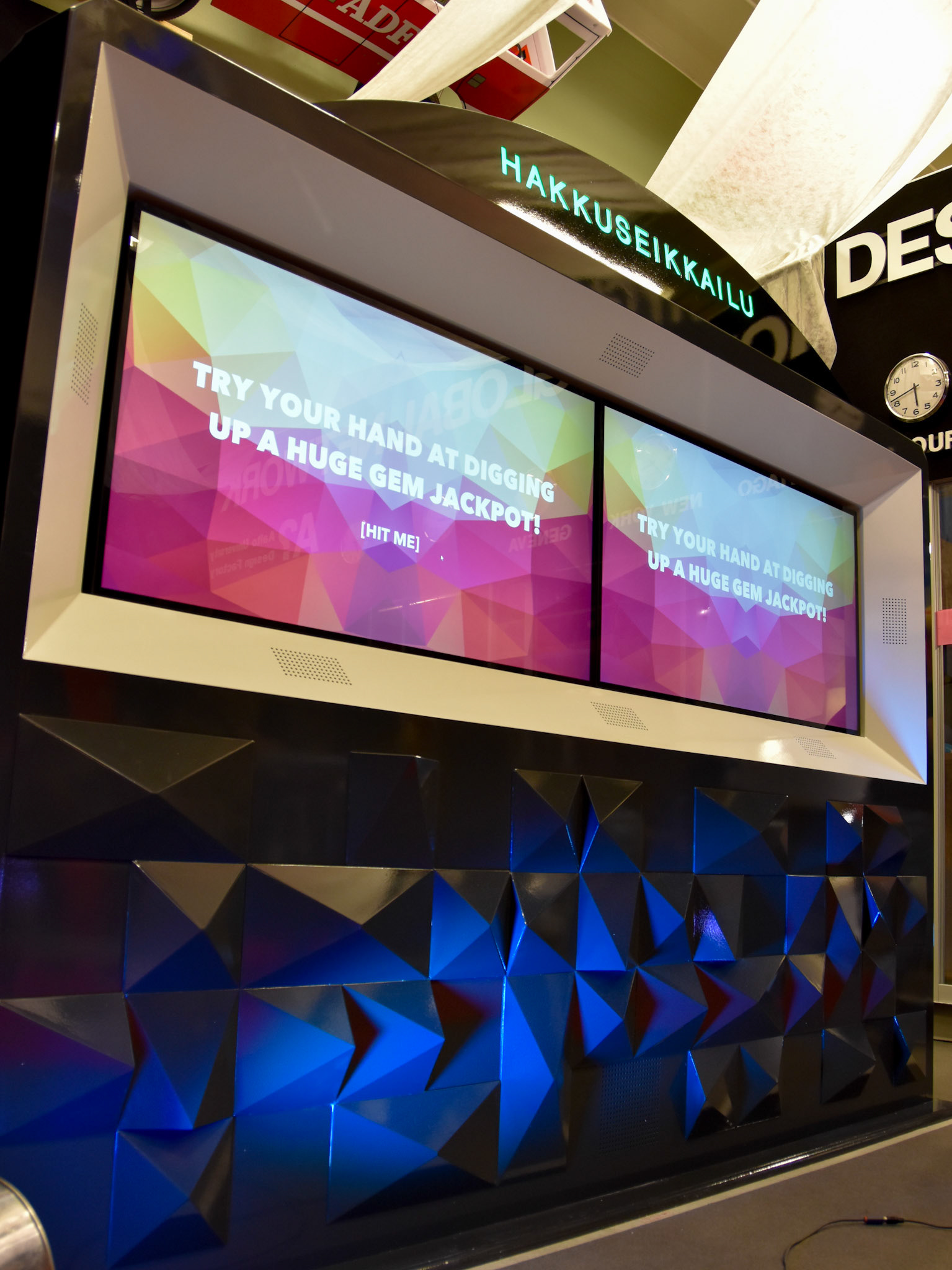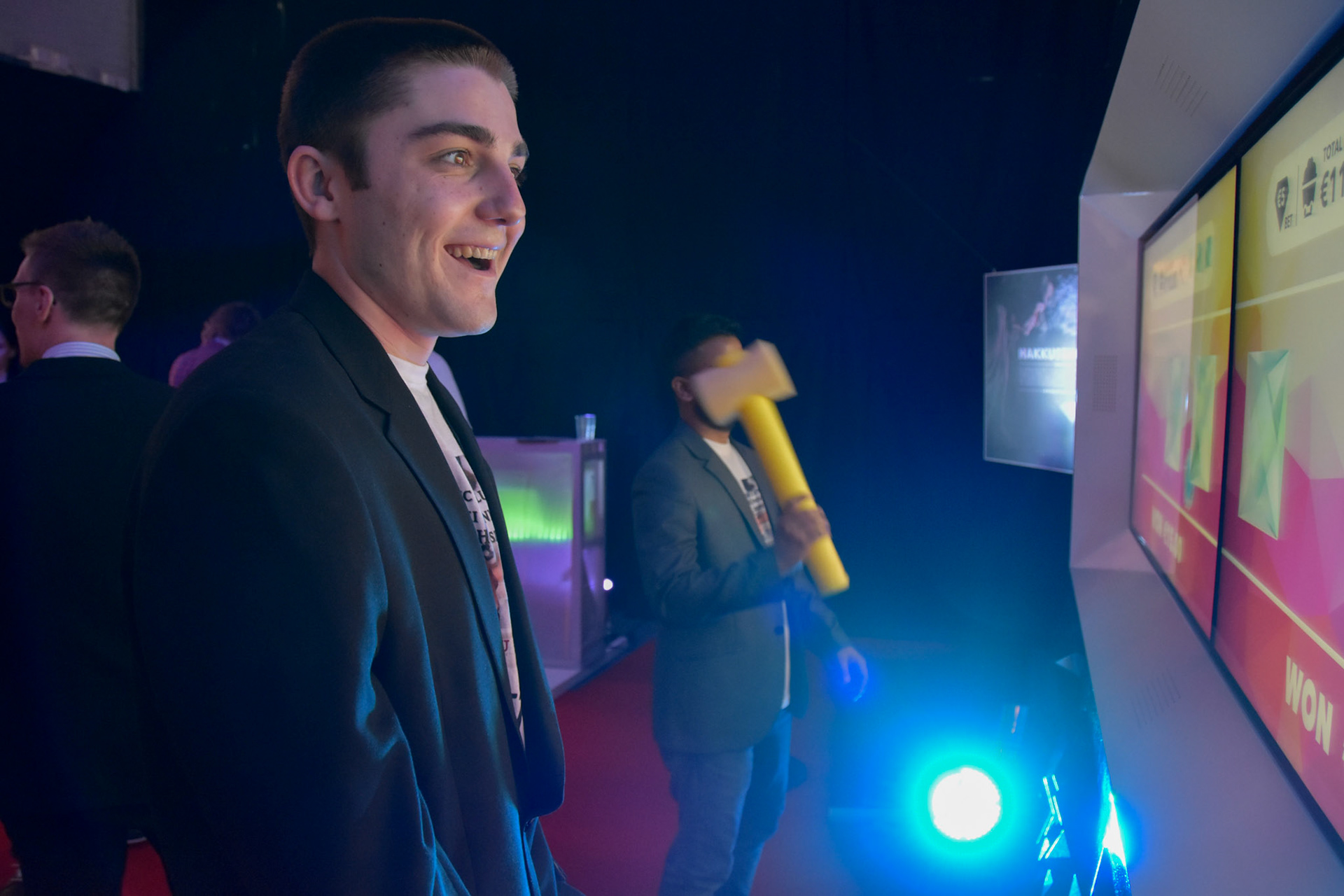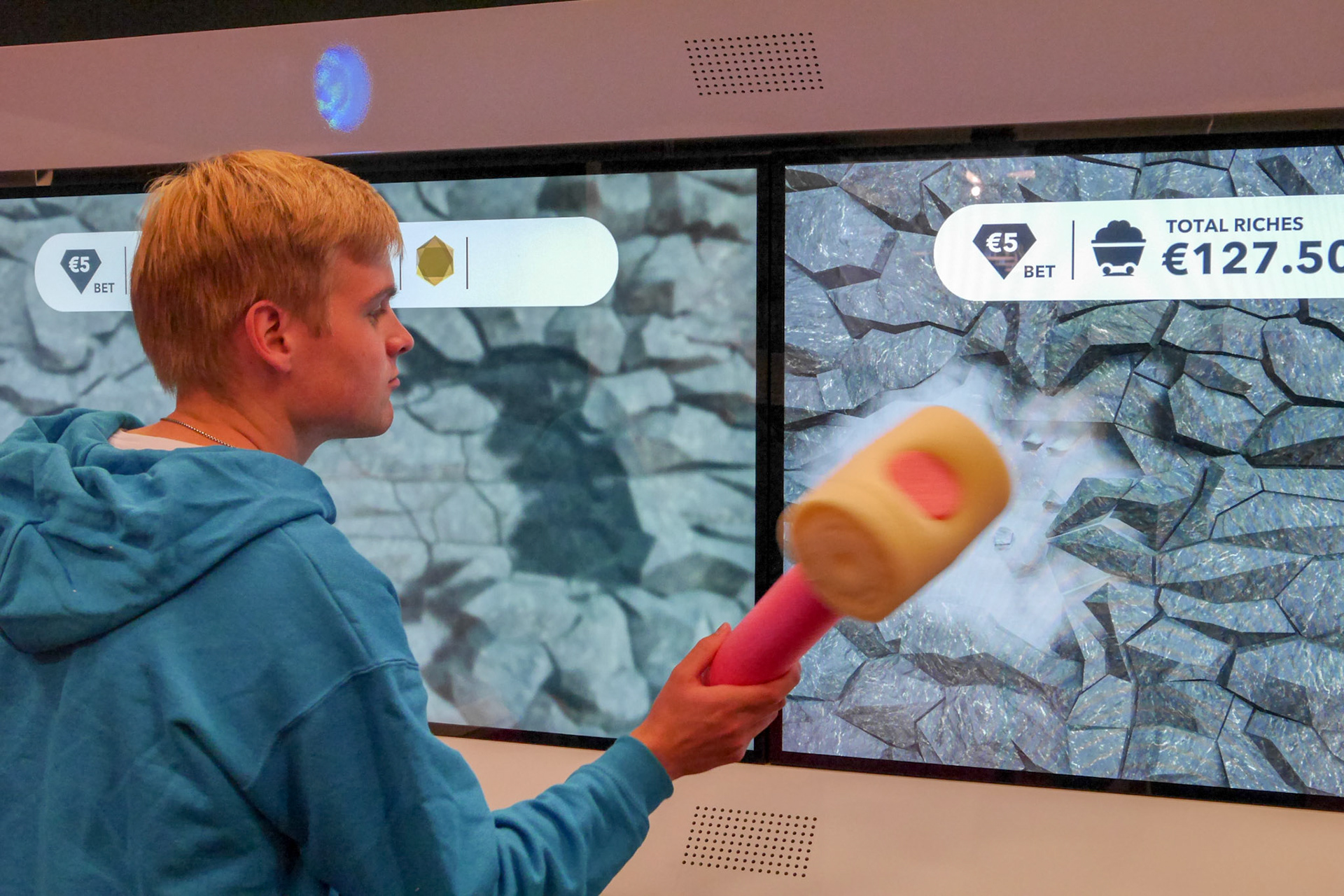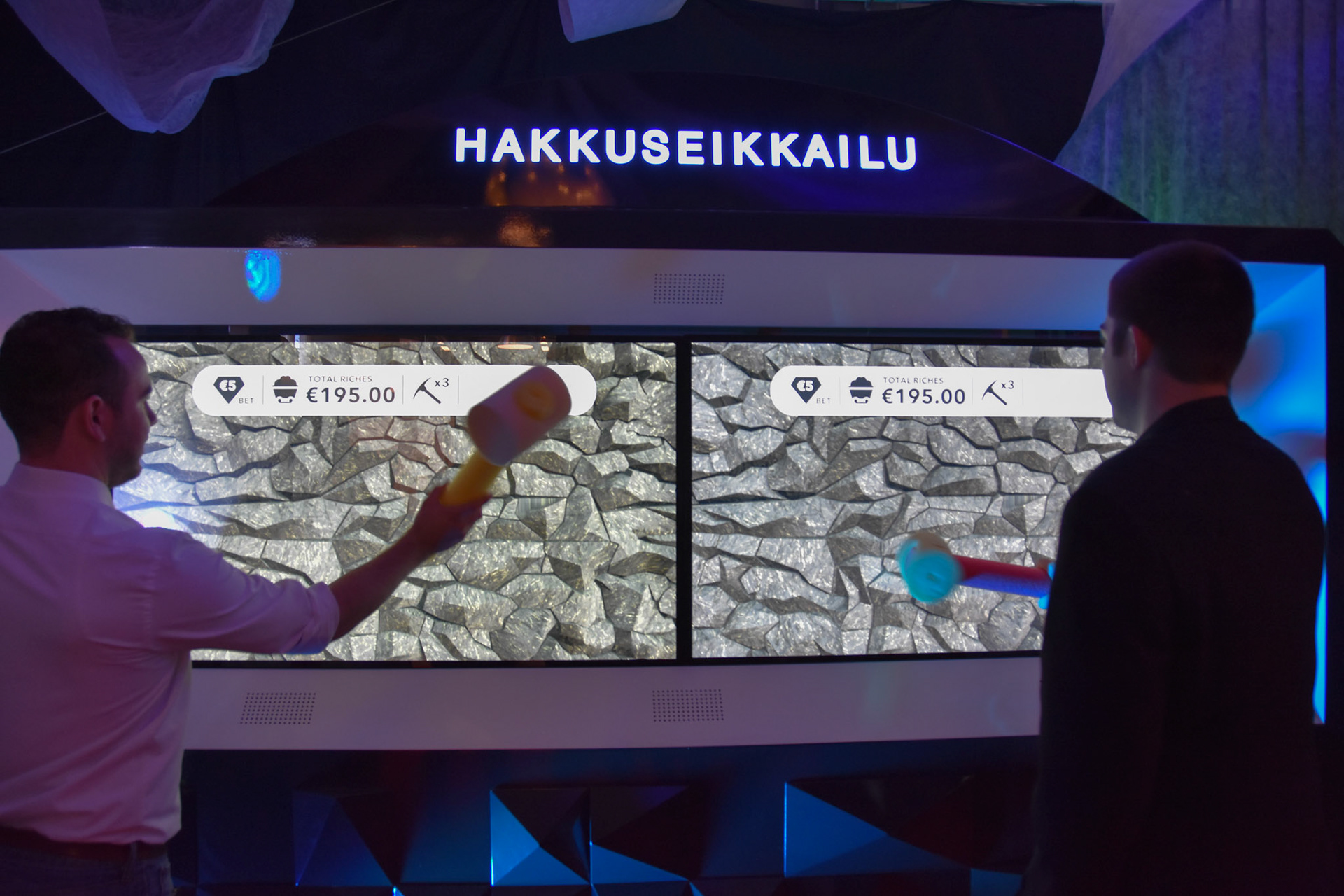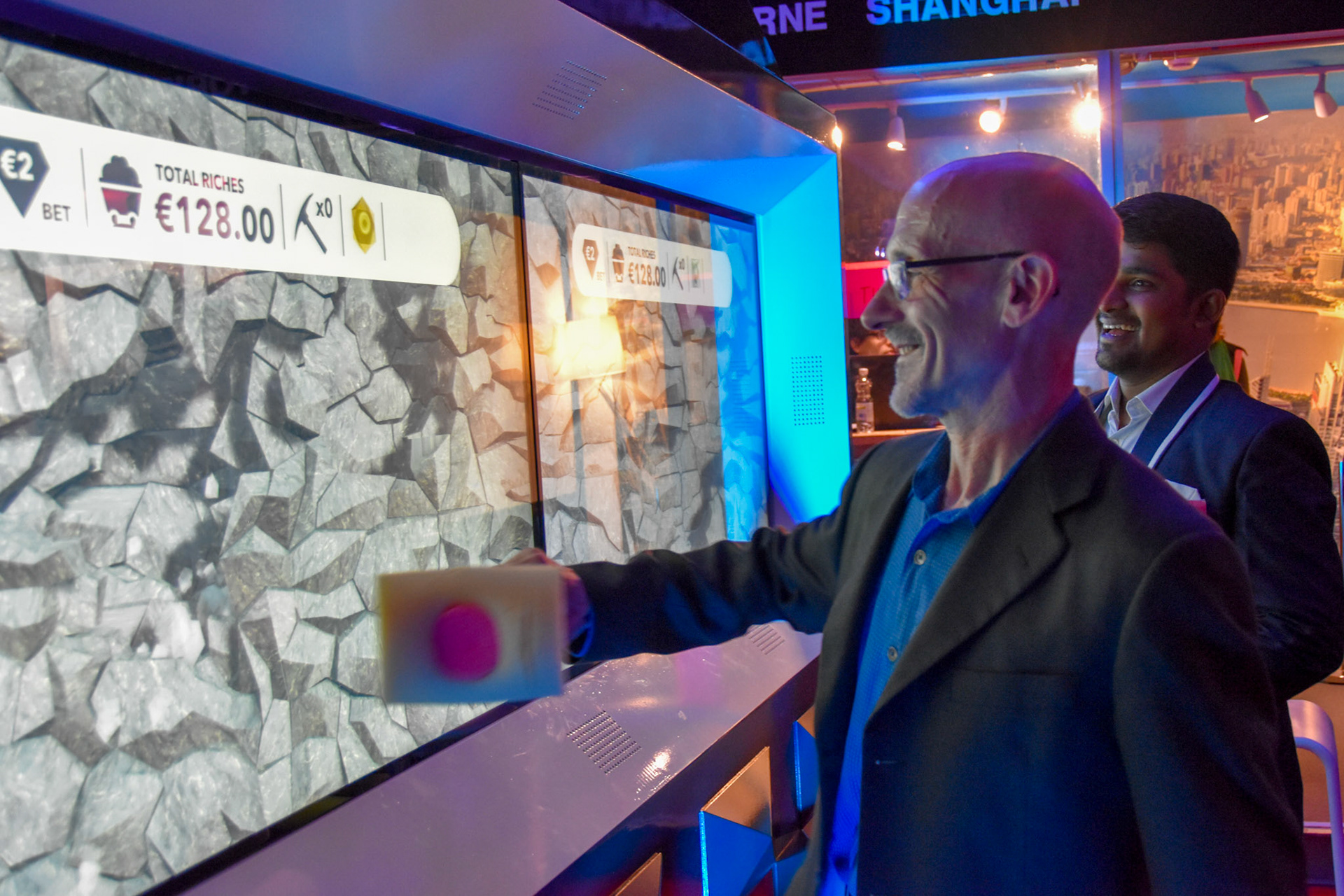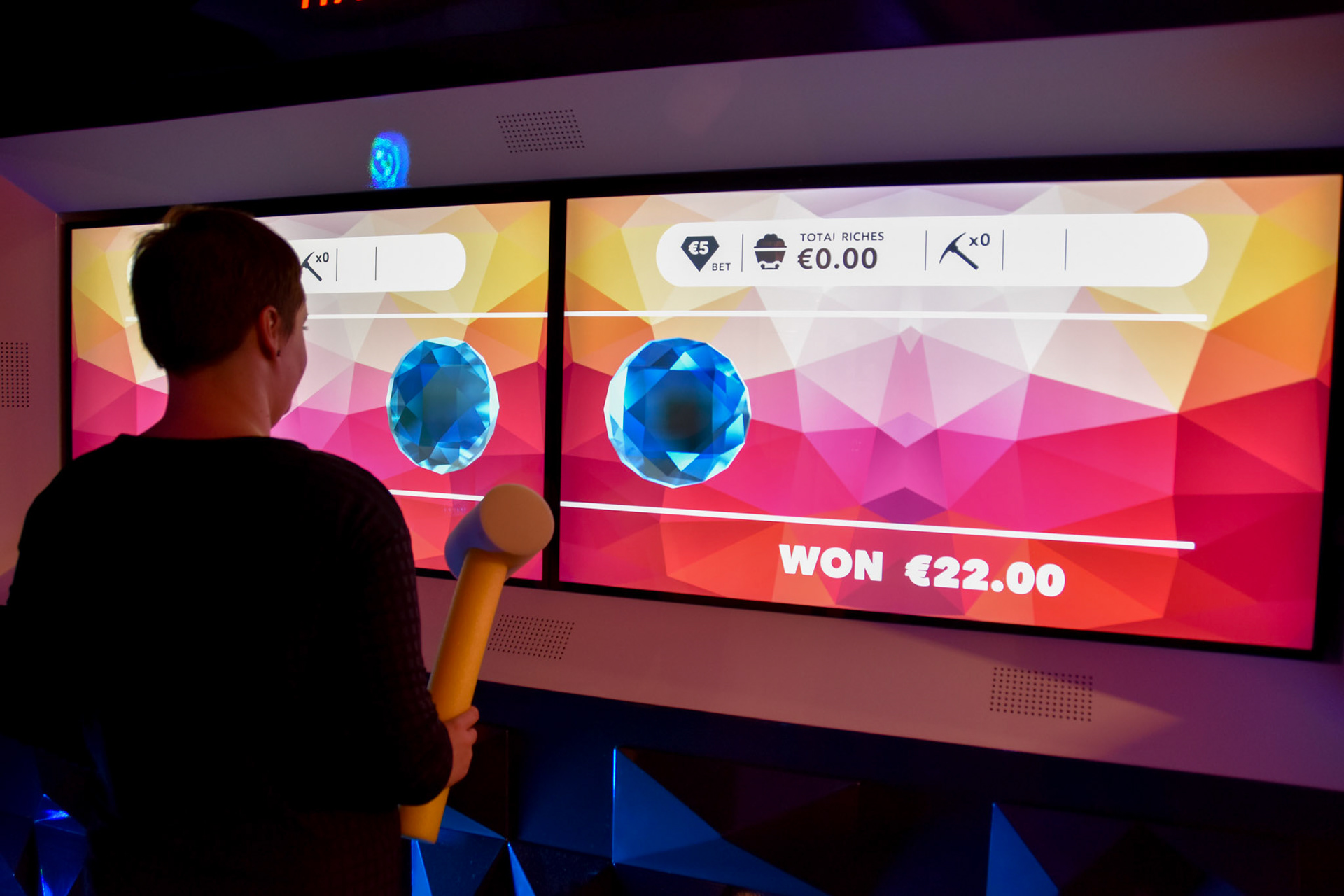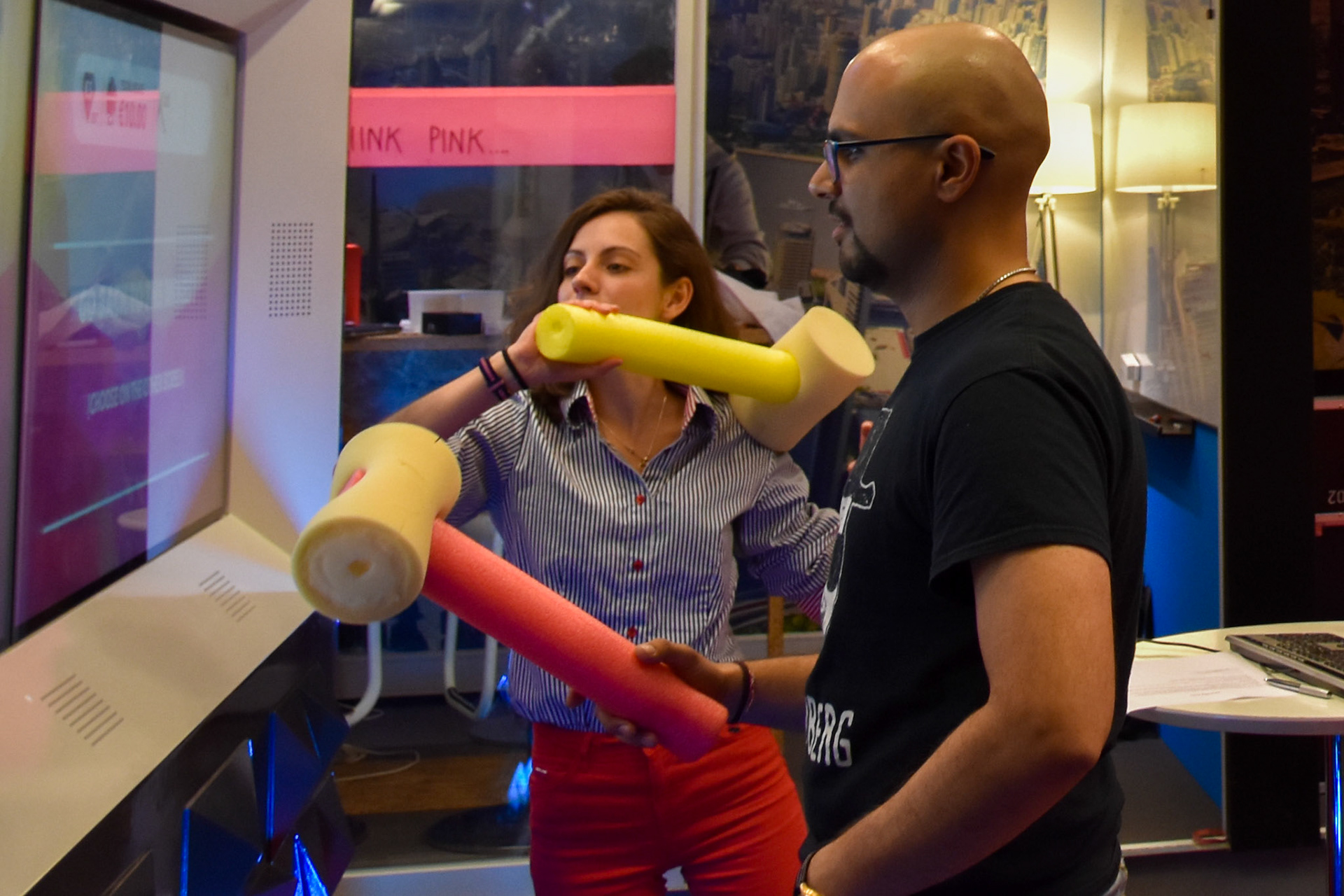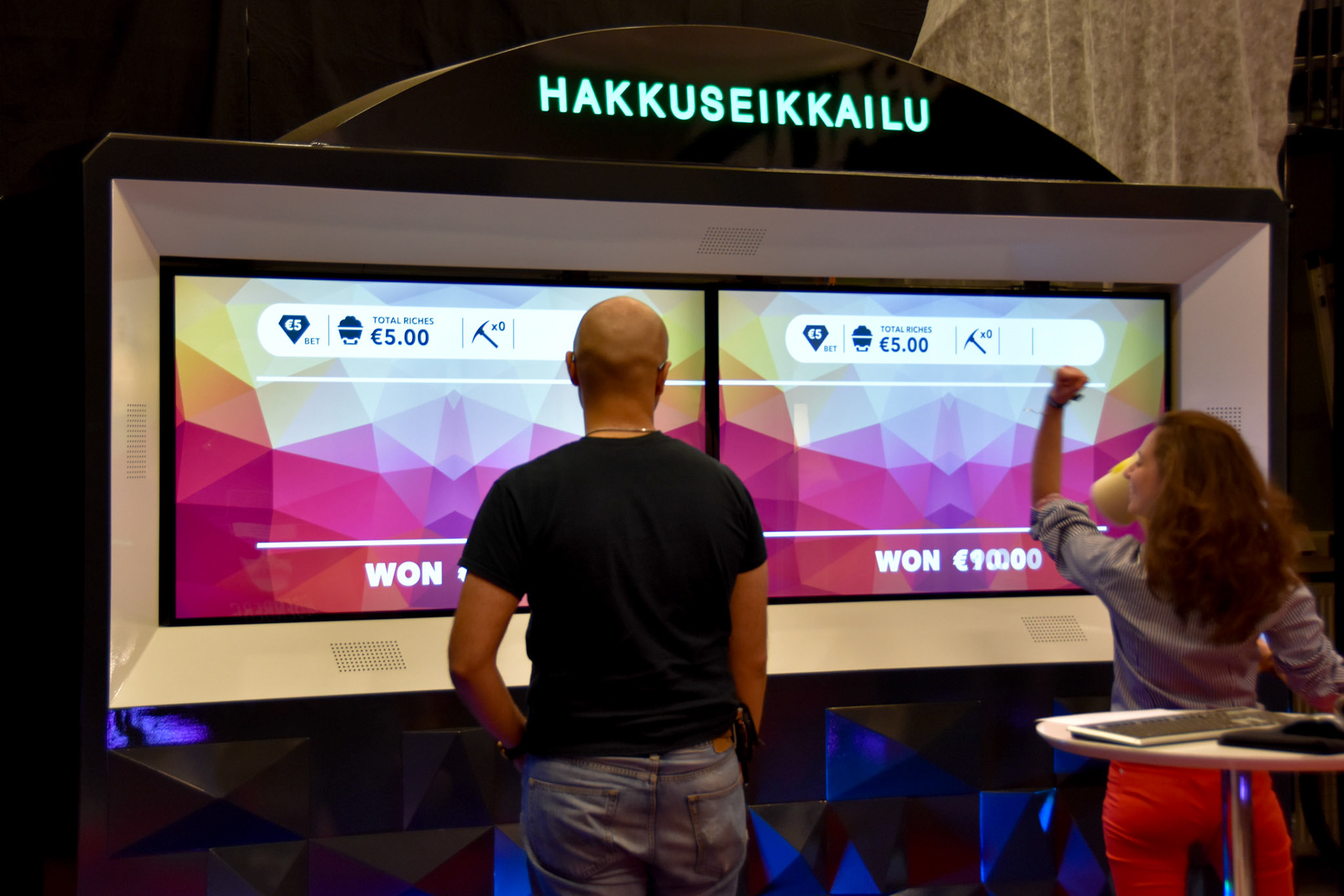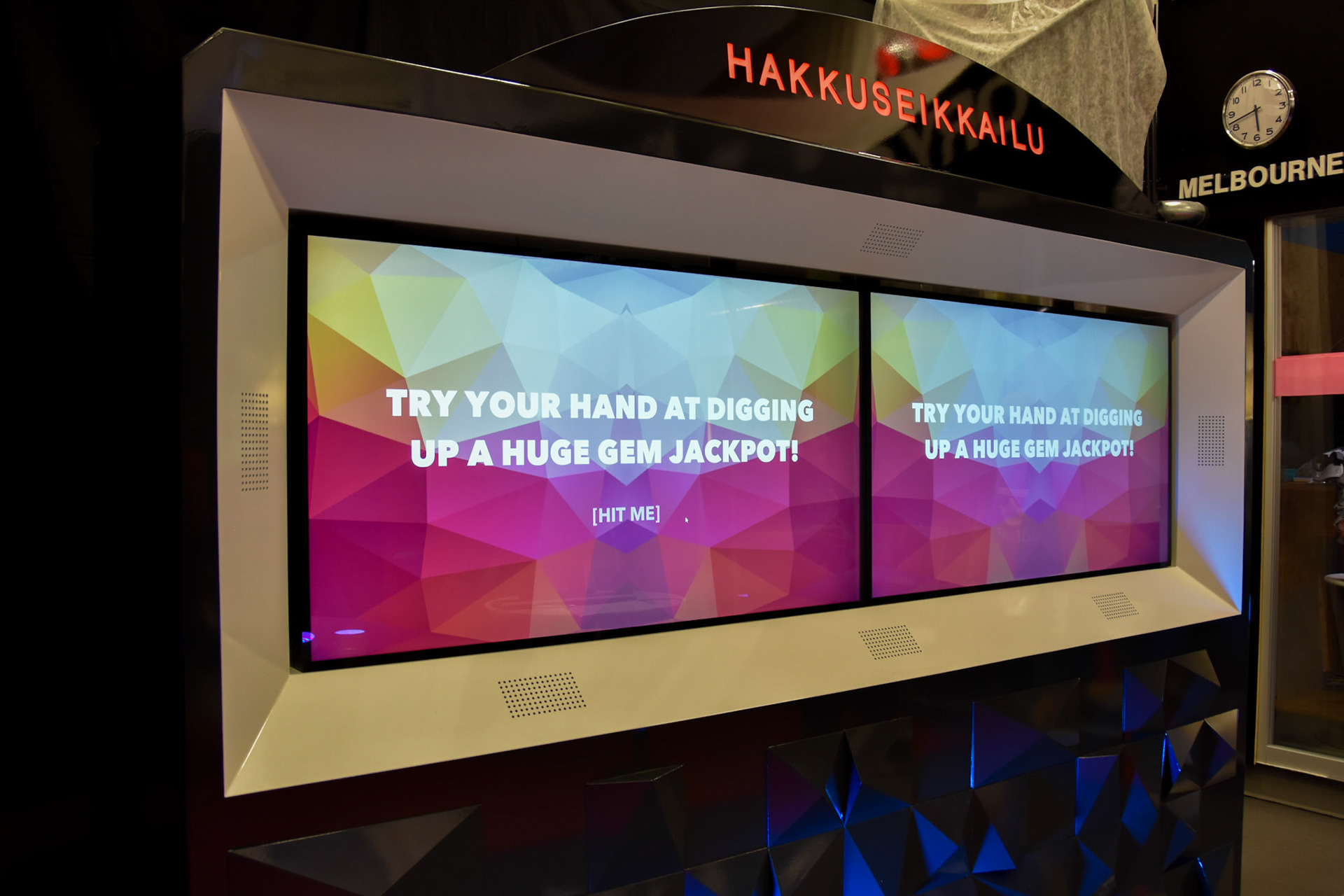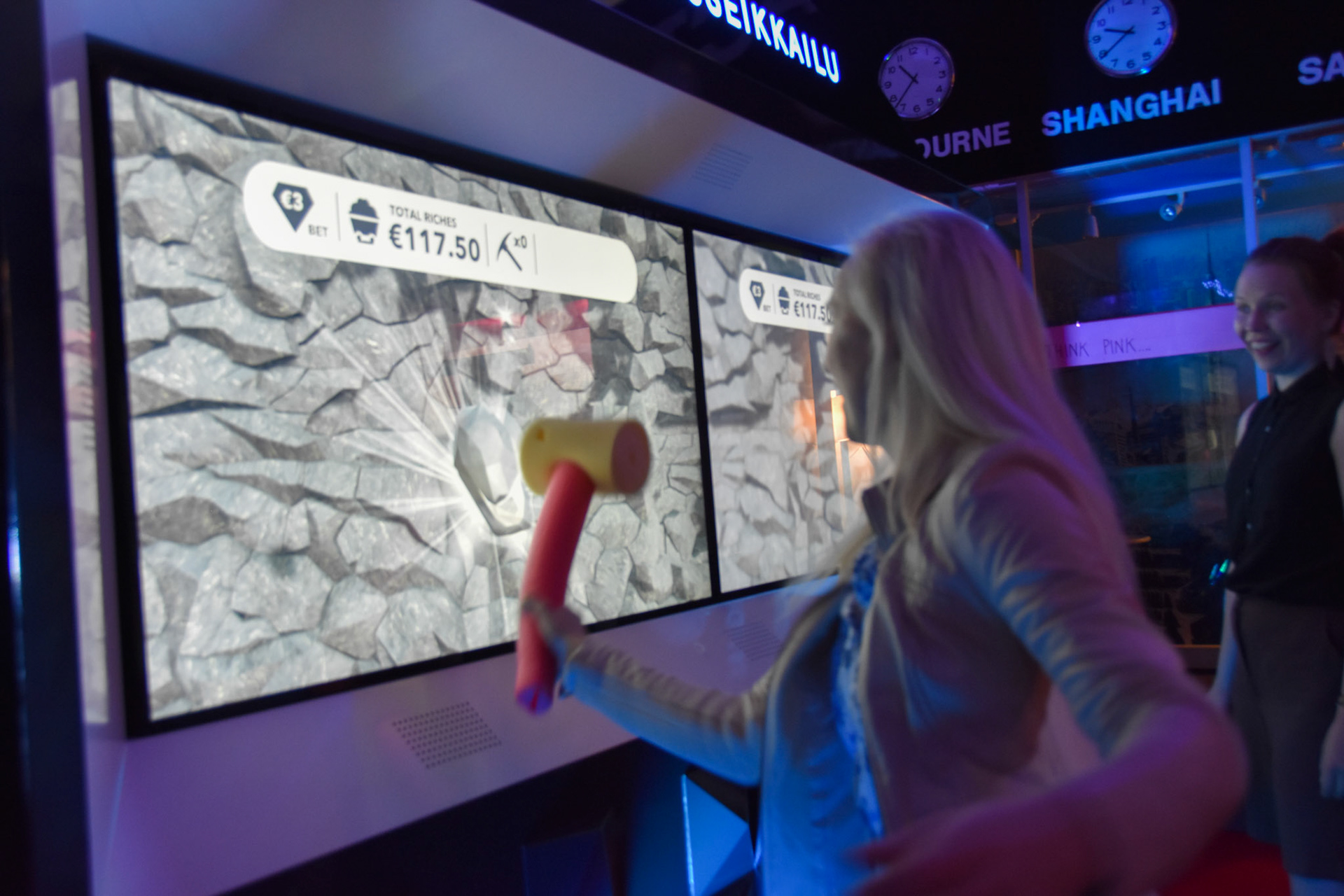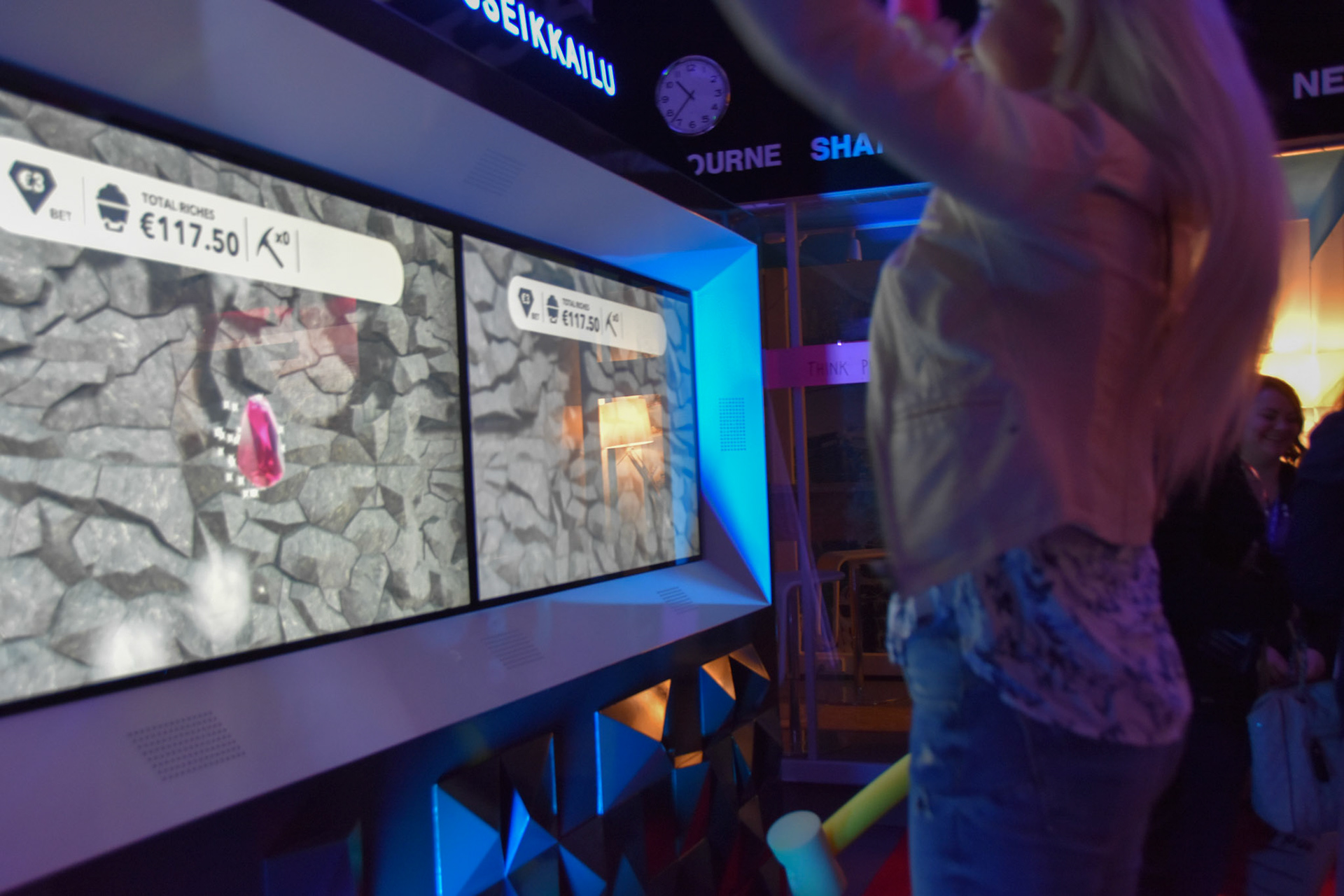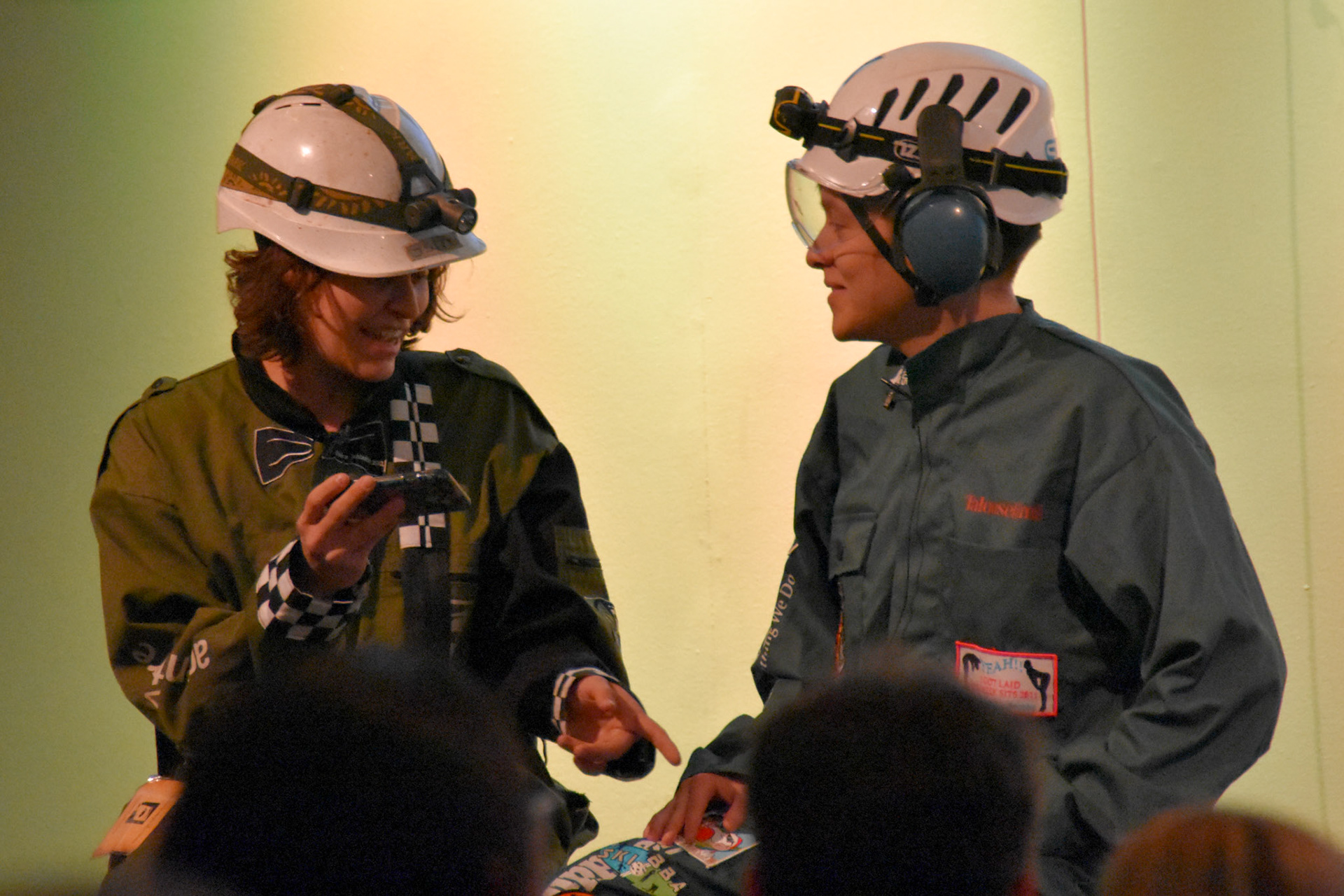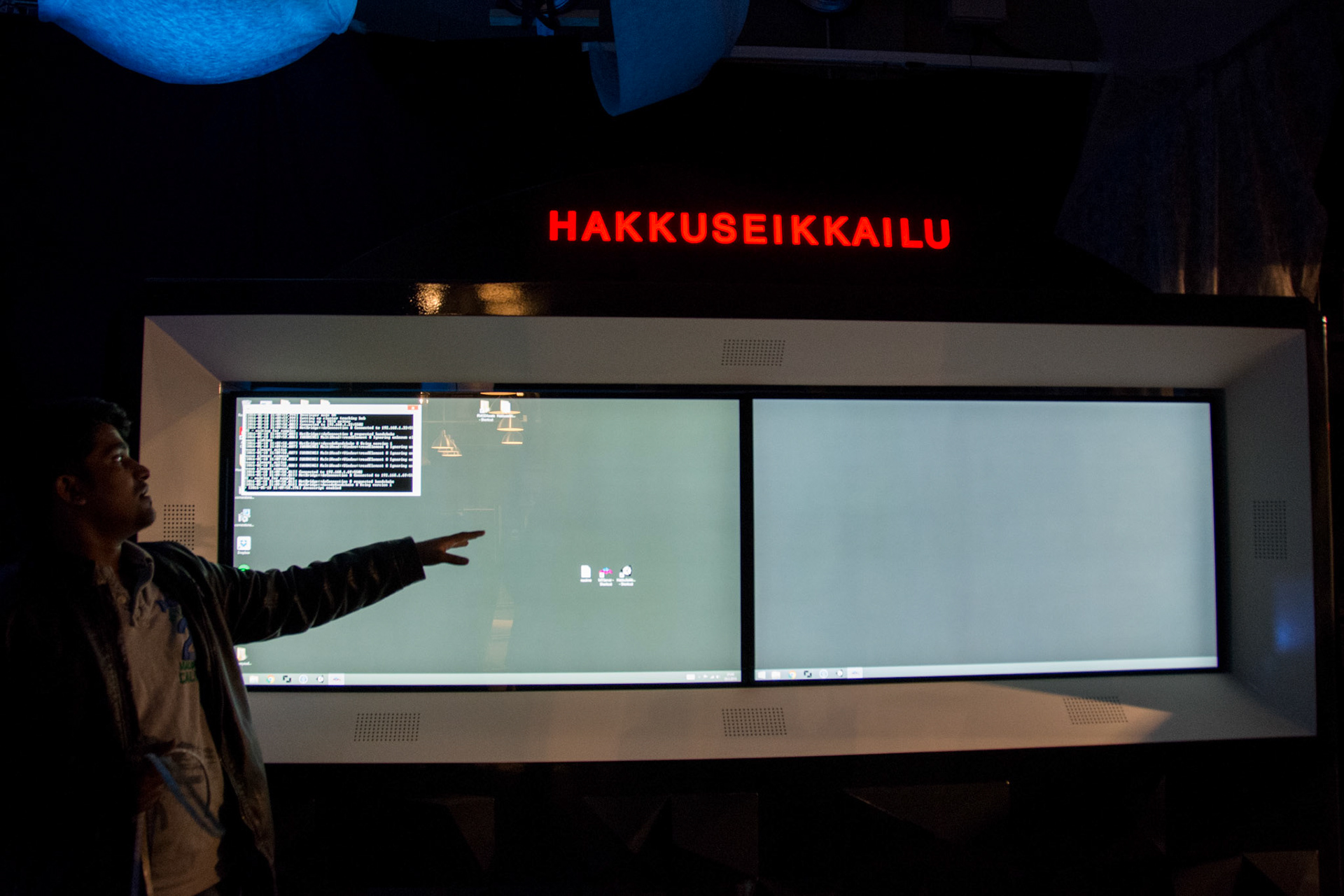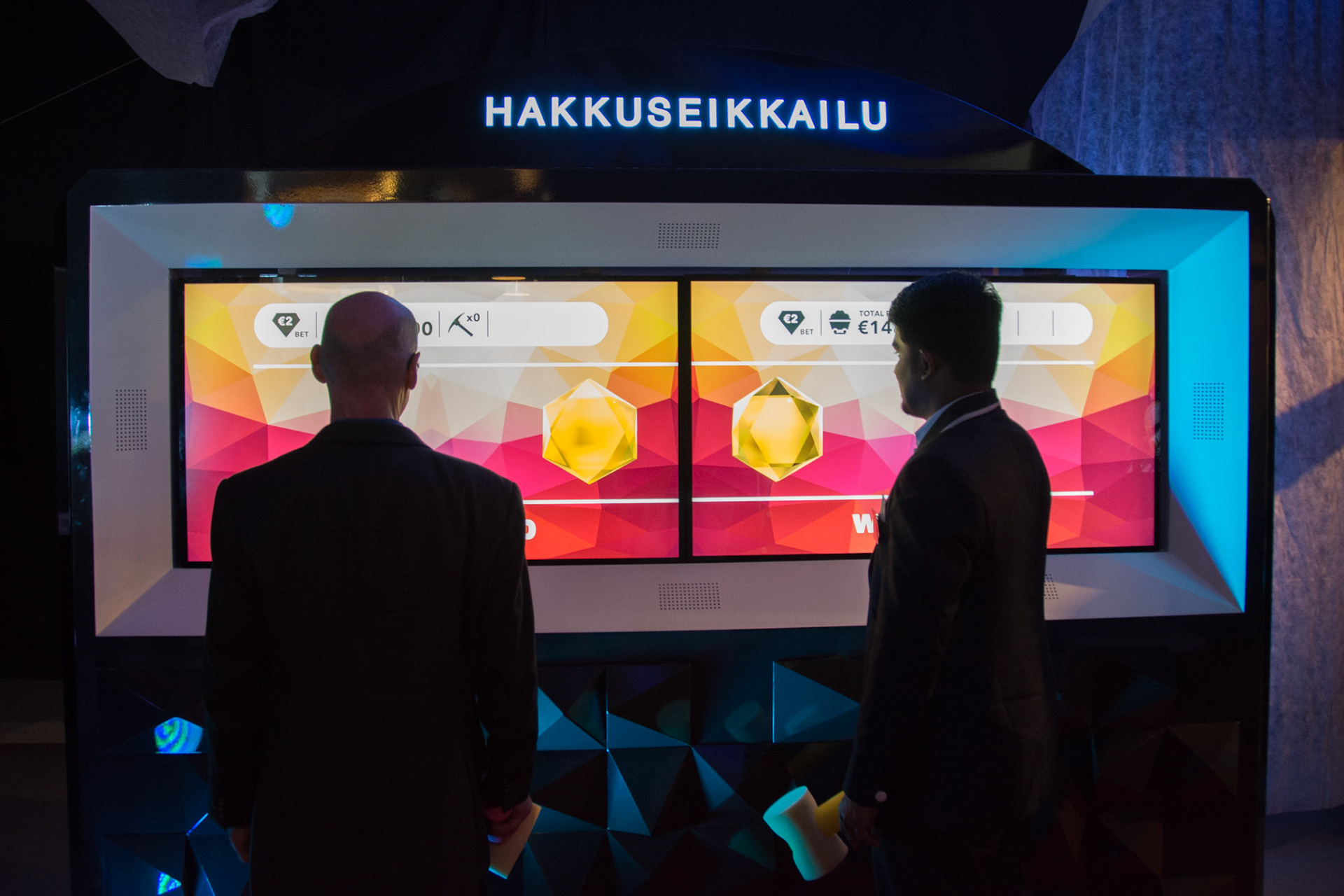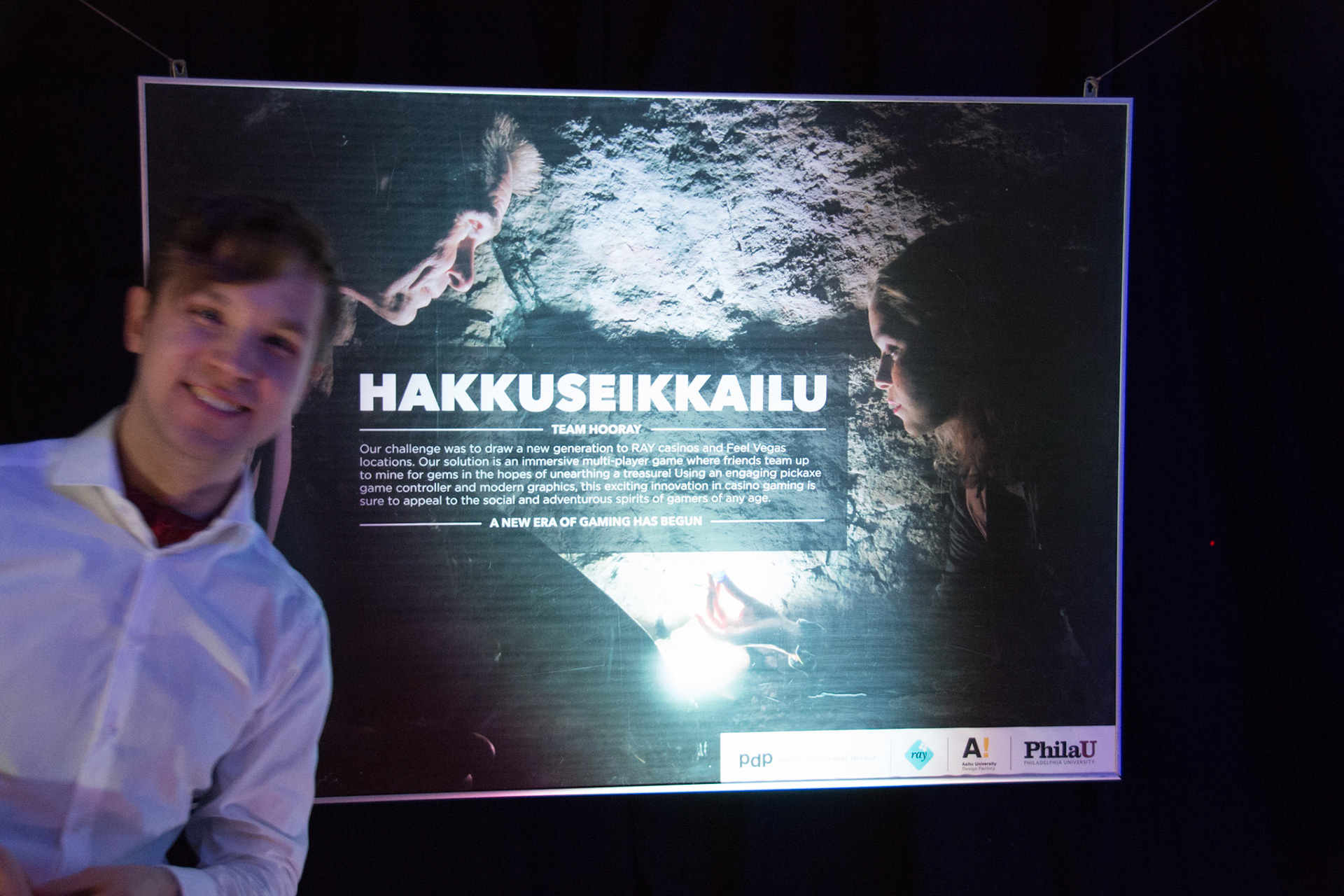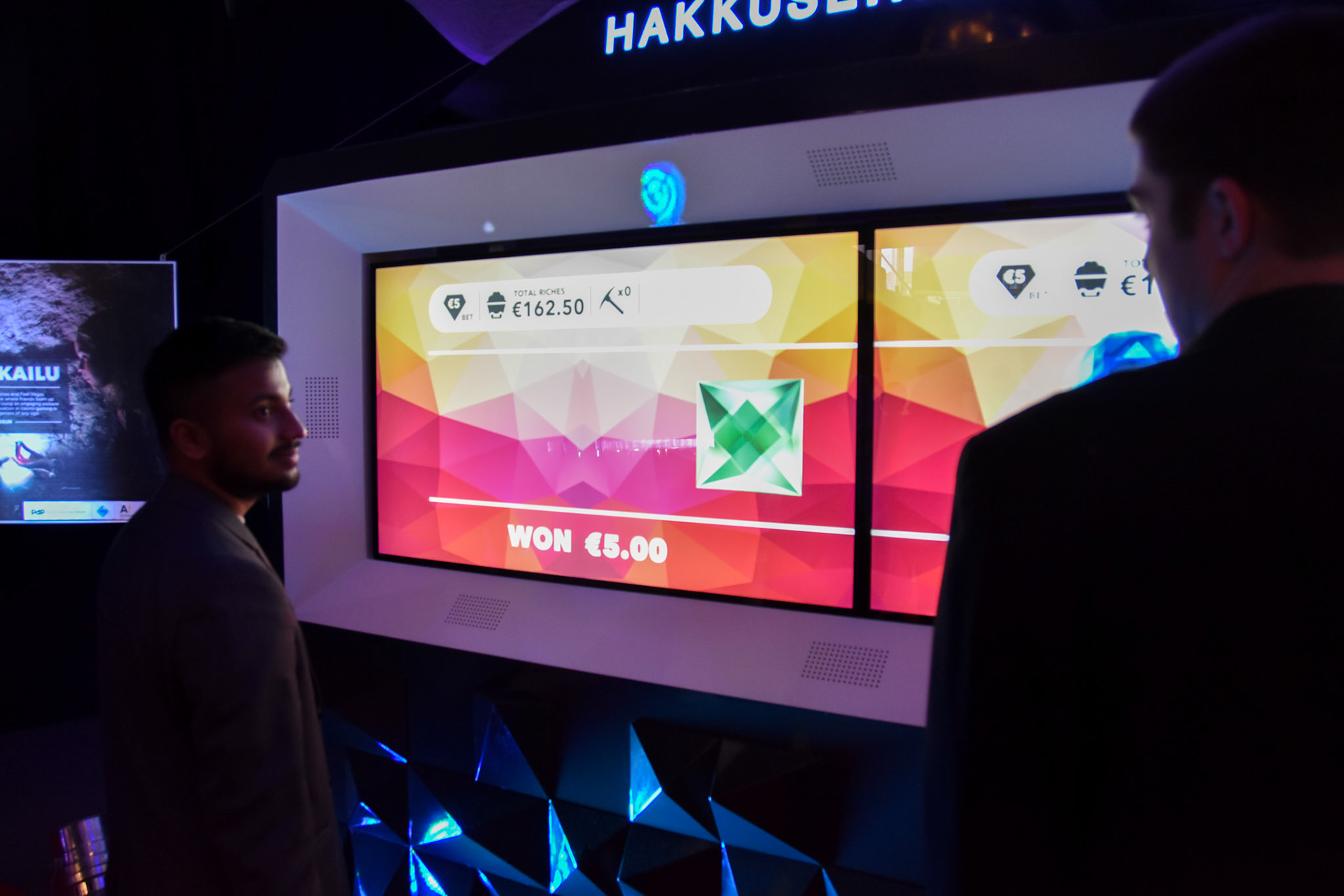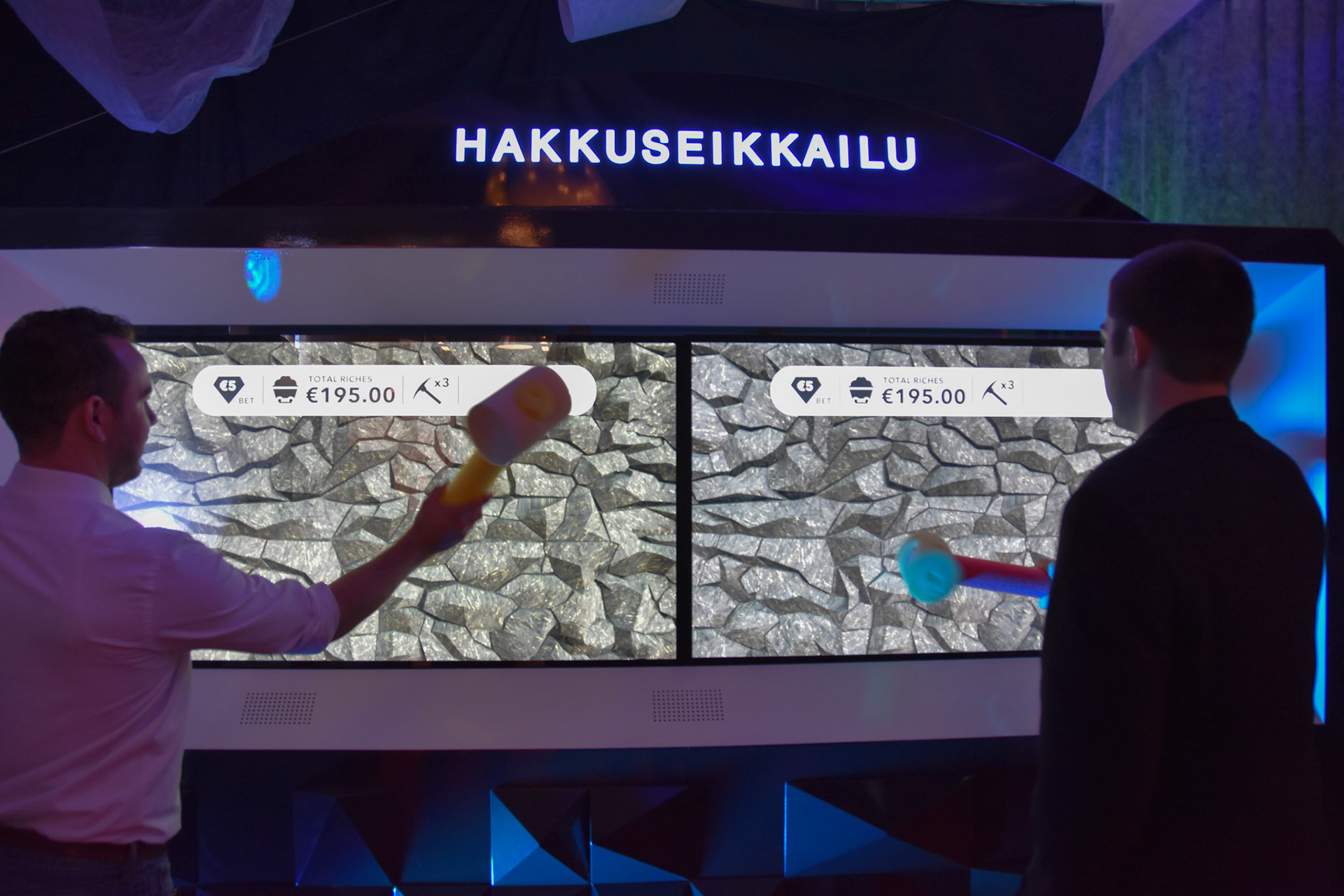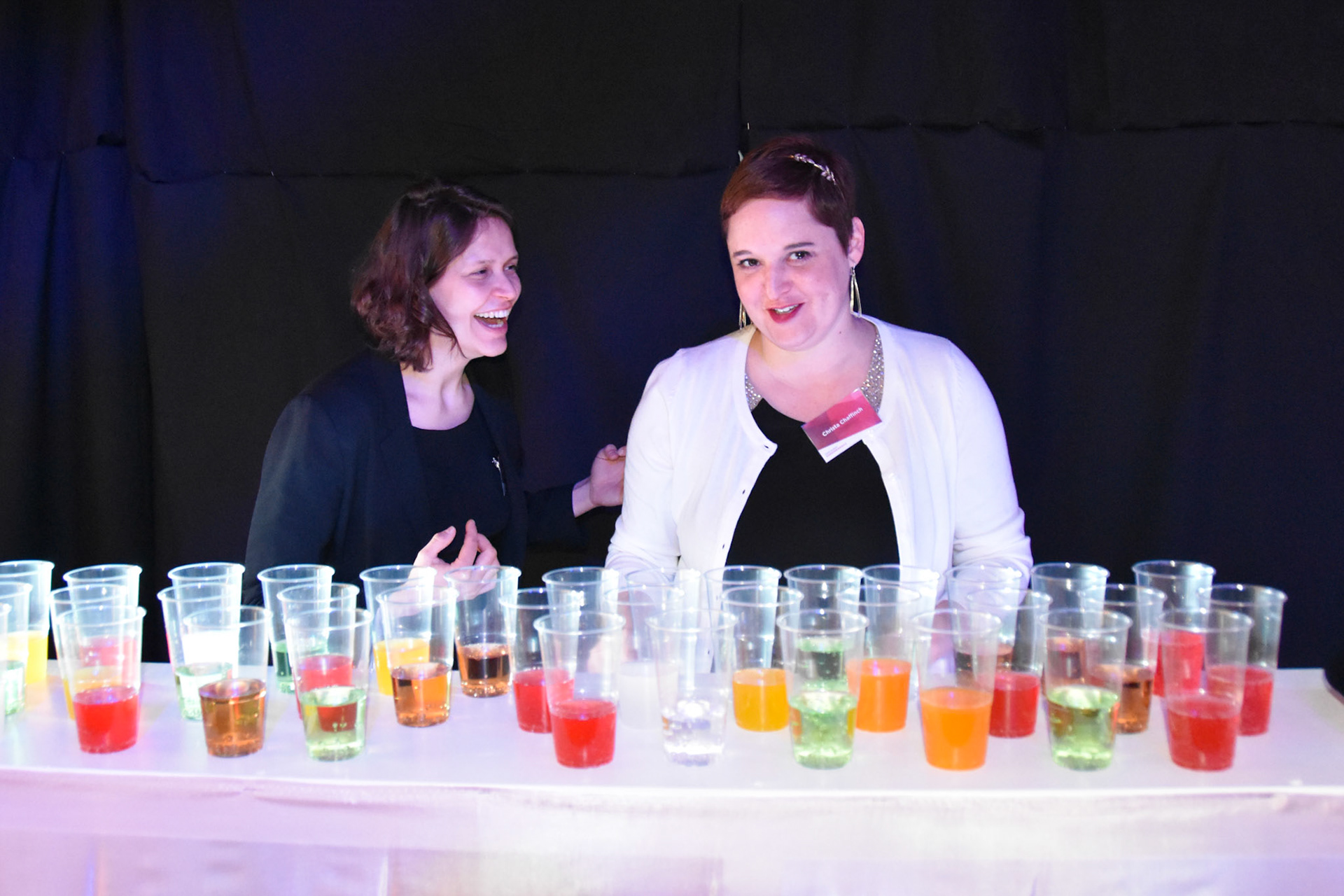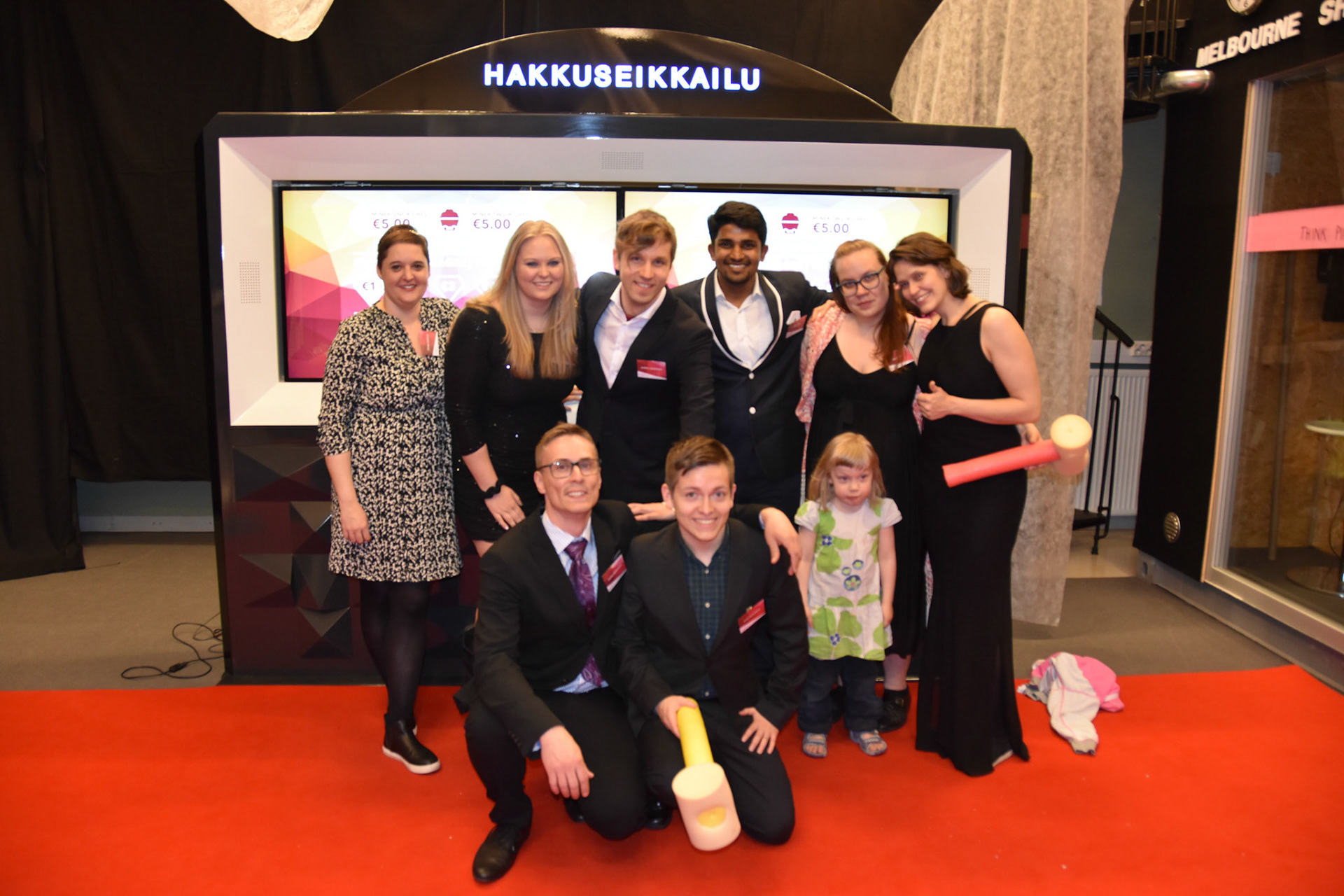 I designed the event printed materials

including name tags, poster teaser and booklet.